Project of transporting and launching Kanfa module at PV Shipyard port (Phase 2)
Project name: Loadout 2 modules Kanfa

Work: Transport and launch 2 modules

Weight per bale: Nearly 600 tons

Dimensions of each piece: 17m x 8.6m x 25m

Implementation period: April 5, 2022 - April 10, 2022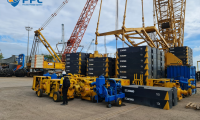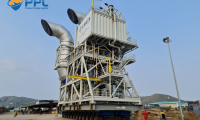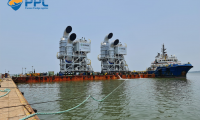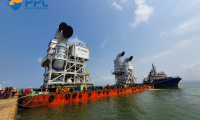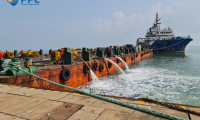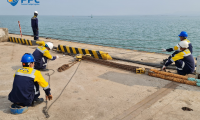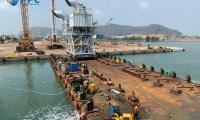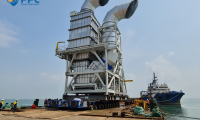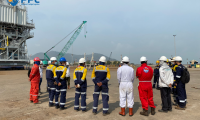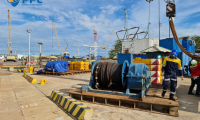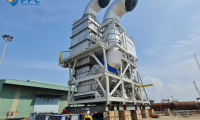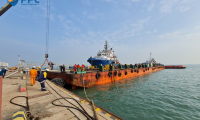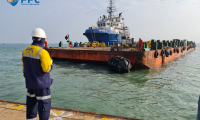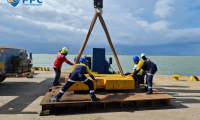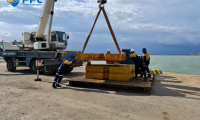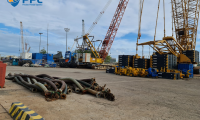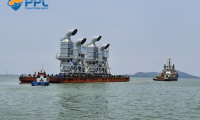 The project of transporting and launching Kanfa modules Phase 2 at PV Shipyard port took place from April 5, 2022 to April 10, 2022 by Bao Tin Trading and Logistics Company Limited.
In order to be able to transport and ensure absolute safety for the modules, the engineers and staff of PPL had to plan, carefully plan, calculate the technical parameters and most importantly, monitor the water level. balance the barge with the outside water level when launching the cargo onto the barge.
During the implementation of the project, PPL used the SPMT self-propelled hydraulic trailer to bring the modules from the wharf to the barge, arranged in order. The process is smooth, safe and on schedule.
The process of site move and loadout 2 modules proceed in accordance with the plan that PPL has set, ensuring on schedule, safety and quality of the project.
Hopefully in the near future, PPL will continue to gain the trust of customers and partners to be able to support units in the field of logistics, transporting super-heavy goods.
Comments