HRSG 4 modules project
Project name: Load-out Load-in HRSG modules
Work: Transport and launch 4 modules
Weight per bale: 600 tons
Dimensions of each piece: 17m x 8.6m x 25m
Route: Dong Xuyen Port - Shipyard Port
Shipping time: December 24, 2021 - December 30, 2021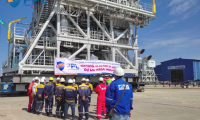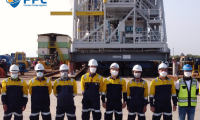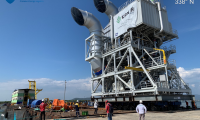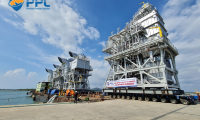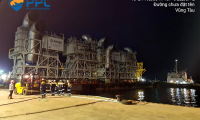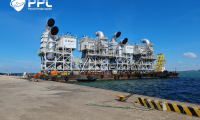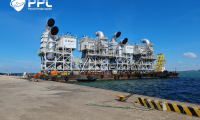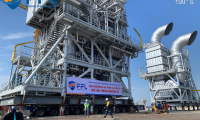 Precious Prestige Trading and Logistics One Member Company Limited ("PPL") has successfully transported and launched 4 modules of the HRSG project from Dong Xuyen port to Shipyard port in extremely difficult conditions of climate and obstacles. .
But 4 modules are still transported to a safe place, which further proves PPL's ​​ability to transport PPL in the field of logistics in general and especially in the field of super-heavy goods.
In order to transport and ensure absolute safety for 4 modules, experts and PPL staff have carefully planned, calculated technical parameters, and most importantly, monitored the water level to balance the barge with outside water level at the time of launching the cargo into the barge.
When starting out, PPL must work with parties such as machine manufacturers, marine surveyors to survey and use SPMT self-propelled hydraulic trailers.
The use of SPMT self-propelled hydraulic trailer to bring the modules from the wharf to the barge arranged in the correct order and then brought back from the barge to the wharf is done smoothly, ensuring safety, on schedule.
In addition, PPL also installed equipment to monitor weather developments, tide level rise and fall at both Dong Xuyen port and Shipyard port to be able to proactively capture sea level during implementation. .
Through the projects that PPL implements, it can increasingly assert its position and capacity in the field of Logistics of super-heavy goods.
Comments