Formosa Nhon Trach Project
Following the trust from Formosa Ha Tinh iron and steel project, PPL continues to cooperate as a regular transportation partner with Formosa Nhon Trach.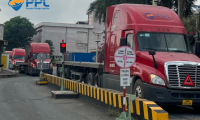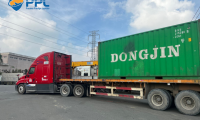 Transport route: From Cat Lai port to Nhon Trach (Dong Nai)
Equipment and means of transport used during transportation include:
- 18 container trailers (8 floor trailers and 10 skeleton trailers)
- Barges (each barge can carry from 50-100 containers).
Transport capacity: 50 - 60 containers/day (1 month average 1500 containers).
Comments