Super-Weight Transportation
For projects to transport special oversized and overloaded goods in some fields, specialized vehicles are required. Use and transport permits according to the license plate number, route and application time issued by the Directorate for Roads under the Ministry of Transport. And only a few units can meet this special transport requirement.
1. Before implementing a transportation project, it is required:
- Experience in transporting large-sized goods
- In-depth knowledge to study transportation methods
- Survey the route, identify obstacles obstacle
2. Projects where PPL has experience in transporting super-heavy goods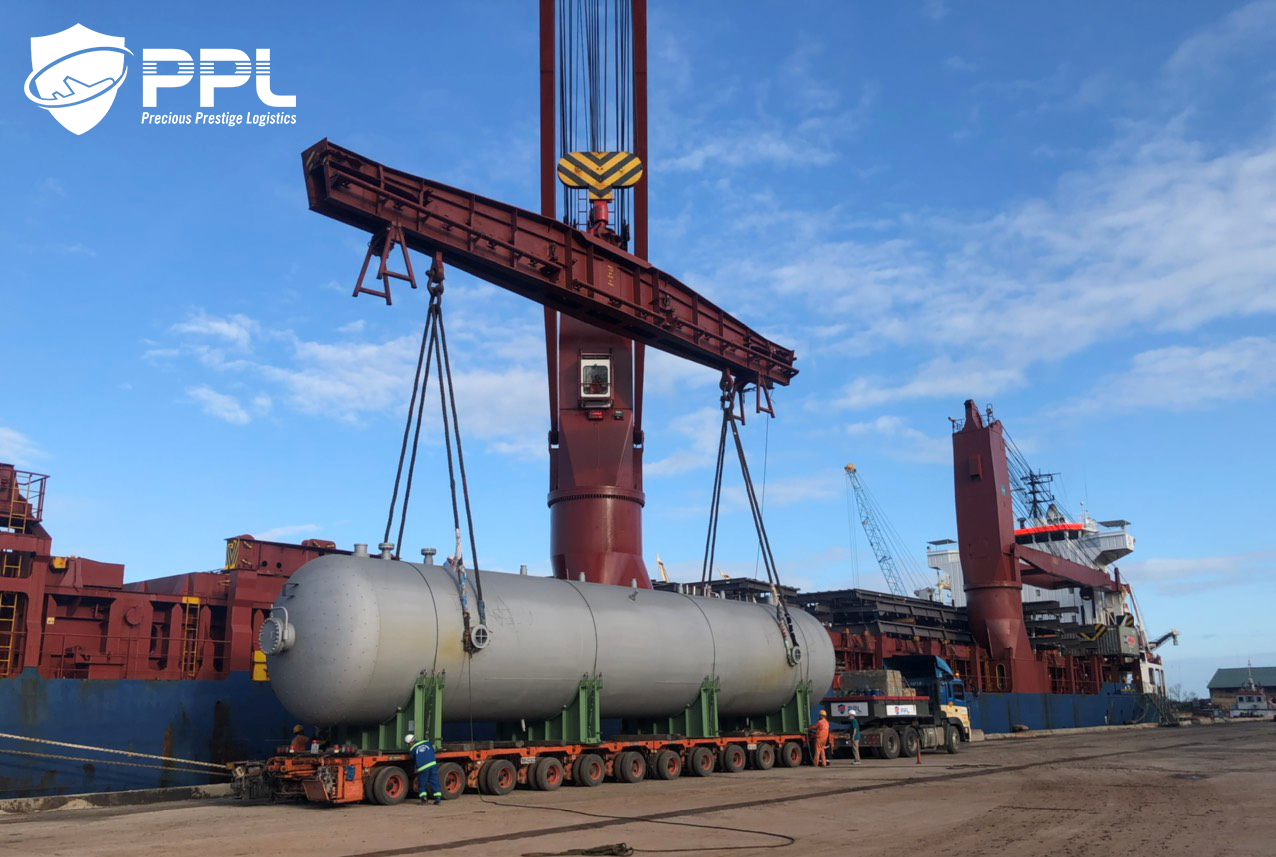 Photo: Transporting oversized cargoes to the Formosa project.
When implementing super-heavy transport projects, PPL completes all stages of heavy-duty transportation from survey to planning to implementation, including: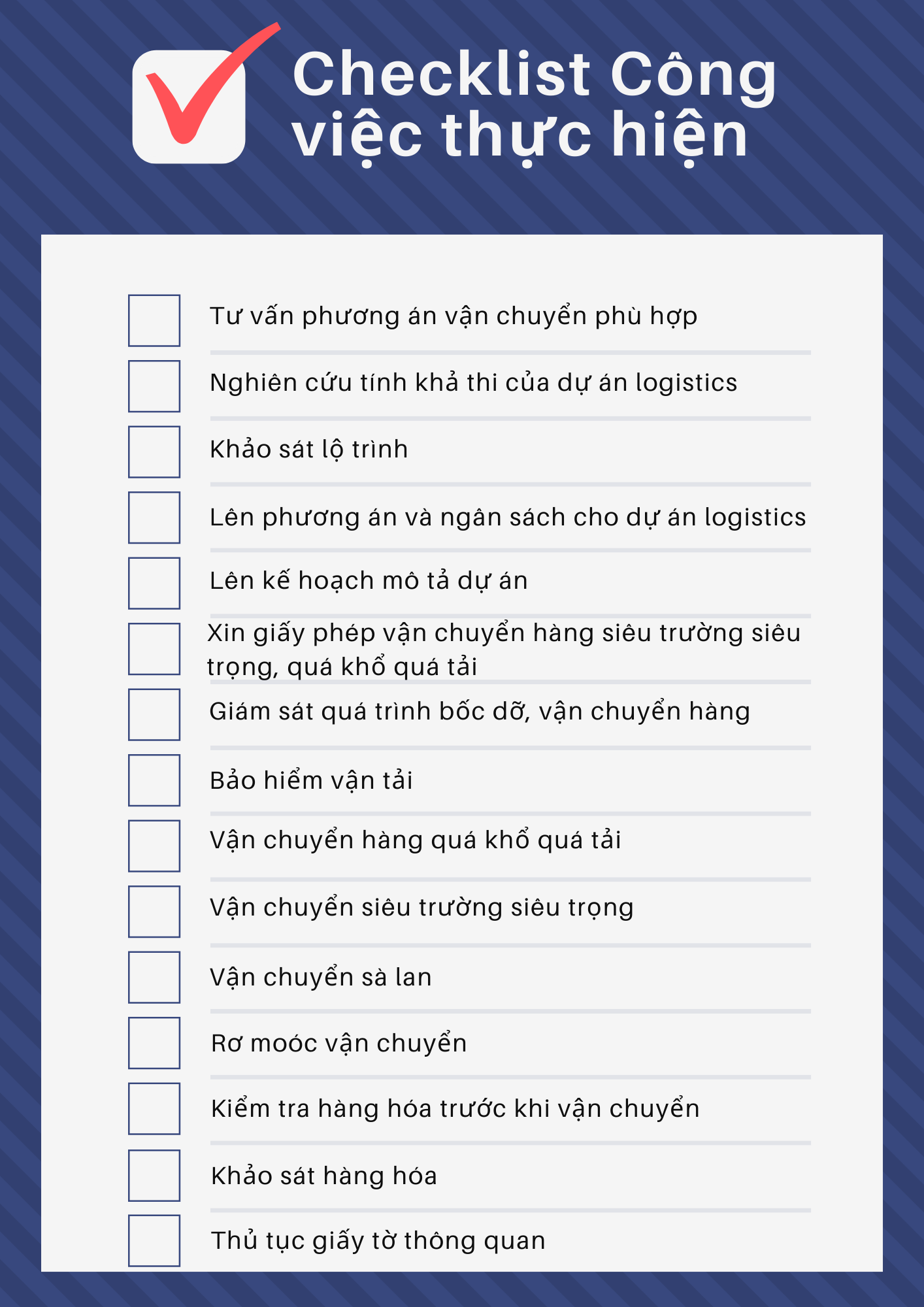 Photo: Check-list of tasks performed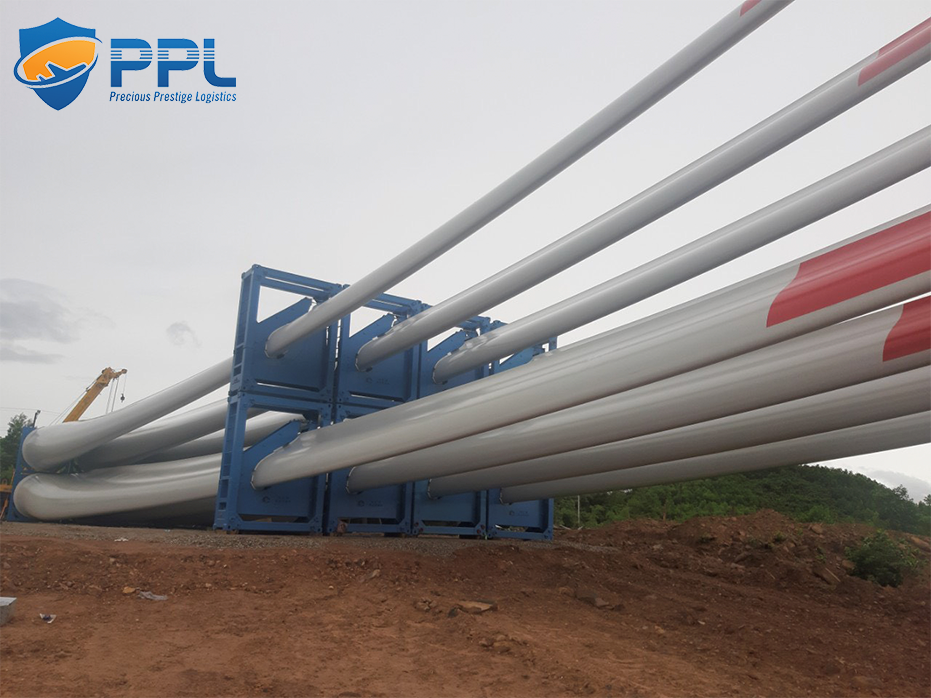 Photo: Handing over wind power propellers to the temporary yard of Dak Nong project.
3. PPL has implemented a variety of projects, large and small, package
PPL's ​​extra-heavy transport services range from large and package projects such as relocating the entire factory in an industrial park abroad to Vietnam. South, or transporting wind power equipment from the port to the construction site, or smaller projects with high technical requirements such as loadout of single oil and gas components. Whether it is domestic transportation within the territory of Vietnam or cross-border via Laos, Cambodia, PPL can also quickly respond to all customer requirements.

Photo: Transporting overloaded wind power transformers from the ship to the vehicle at Hon La port.
Contact Head office:
Long Son, Ky Long, Ky Anh, Ha Tinh, Vietnam
+84 2393 864858 / +84 2393 864859
info@ppl.com.vn
www.ppl.com.vn