Load in & Load out
Load – out or launching is an important step in shipping and offshore construction such as drilling rigs, offshore wind power. The most common Load-out method using SPMT
1. Hydraulic conveying method
SPMT can be transported in narrow spaces because of the hydraulic balance system, the wheels can rotate 360 ​​degrees in place. PPL has 40 AP axes, each 4 to 6 axes can work independently or connect together. In Vietnam, there are only 3 units providing Load out service, of which PPL has 7 years of intensive experience, having performed loading out many oil and gas projects, the largest component weighing up to 3200 tons at Vung Tau port.
The offshore project floats on the sea surface, so the components are prefabricated at the workshop near the port, then transported and installed at the site. Load out is the process of transporting goods from the wharf to the barge. The loading out process is very complicated because most offshore structures have a large volume and size, affecting the structure and balance of the barge.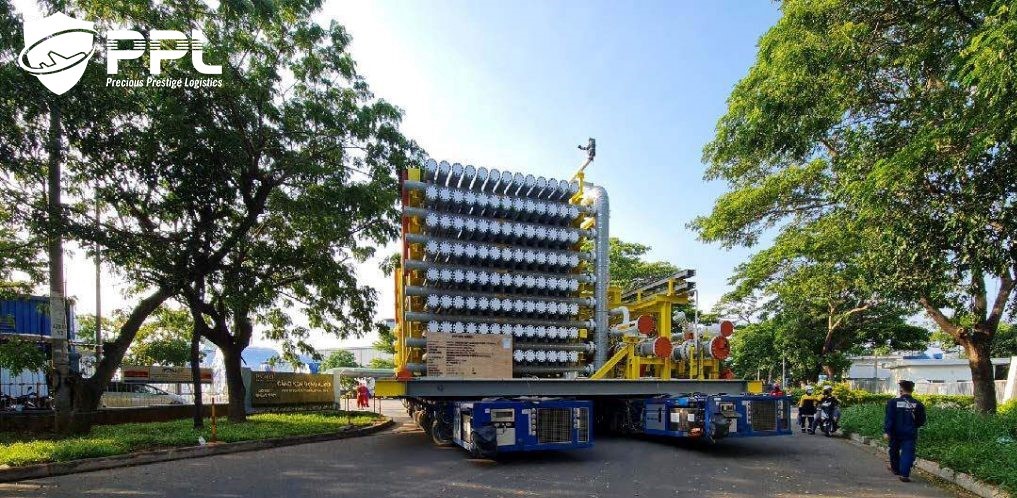 Photo: Transporting super-long and super-heavy goods in the internal roads of the industrial park using SMPT
2. Specialized equipment
Self-propelled hydraulic trailer, SPMT is specialized equipment in transporting super-heavy goods, withstands large loads, up to 30 tons per axle. Trailers are designed to be interconnected for each project, to distribute the load evenly between the axles.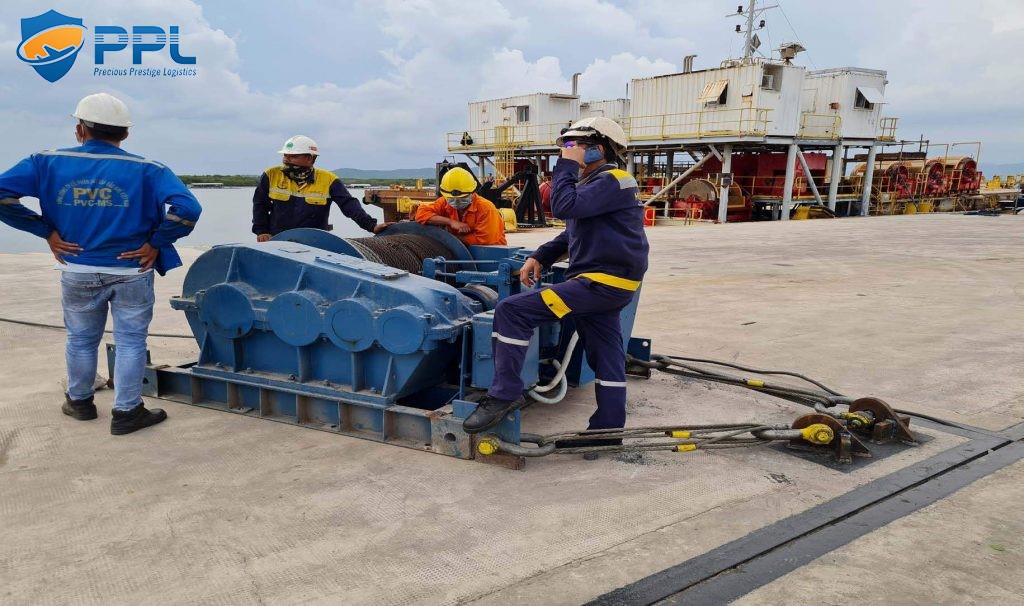 Photo: Using hydraulic and electric winch systems for the purpose of mooring the barge with the berth
When receiving goods from the factory, the trailer lowers below the structure floor to lift the cargo. Because the load out is usually very large, it may be unstable in transit. SPMT helps keep super-heavy packages stable on rough roads with hydraulic lifting and balancing systems.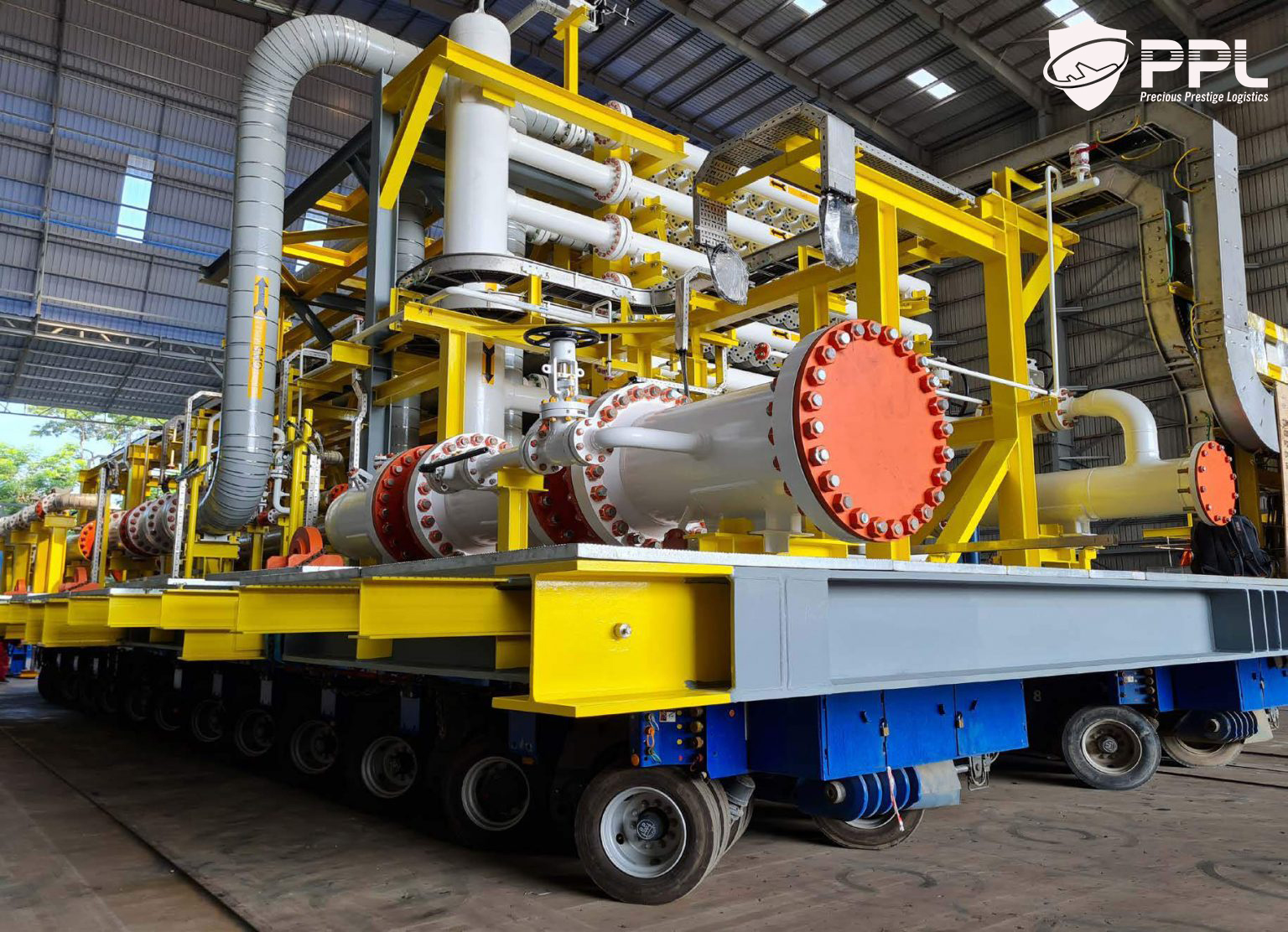 Photo: Lifting oil and gas structures to get goods from the factory

PPL's ​​360˚ SPMT steering system can rotate the wheel to different positions. Each wheel of the SPMT is controlled by a separate system and the axles between the wheels are adjustable in height. This allows the package to be lifted during picking in the workshop, and safely lowered to the base on the barge despite changing position and weight of the package during lifting. SPMT's hydraulic system keeps the cargo balanced and stable when traveling on rough roads. The hydraulic system and the electrical system can be connected to each other into parallel or serial convoys to transport super-heavy goods in the port area, workshop or industrial park.

Contact Head office:

Long Son, Ky Long, Ky Anh, Ha Tinh, Vietnam

+84 2393 864858 / +84 2393 864859

info@ppl.com.vn

www.ppl.com.vn