Race to win back the "piece of cake" of logistics at home
Domestic logistics companies are increasing their ability to exploit destinations, in order to bring optimal prices to customers, and compete fairly with foreign players.
The game is very difficult
According to ContainerNews, although rates for Asia-U service have fallen by 50% in the past six weeks, they are still 30% higher than in 2019. This is due to the increasing number of train cancellations, congestion, and an increasing number of train cancellations. the number of labor interruptions.
The drop in orders also caused many Asian manufacturers to take early holidays, leading to a decrease in transportation demand. Train cancellations have hit a record high of 17% compared to an average of 12-13% over the past few weeks.
Carriers are expected to empty about half of their trains traveling from Asia to the Americas and Europe in the months following the Lunar New Year.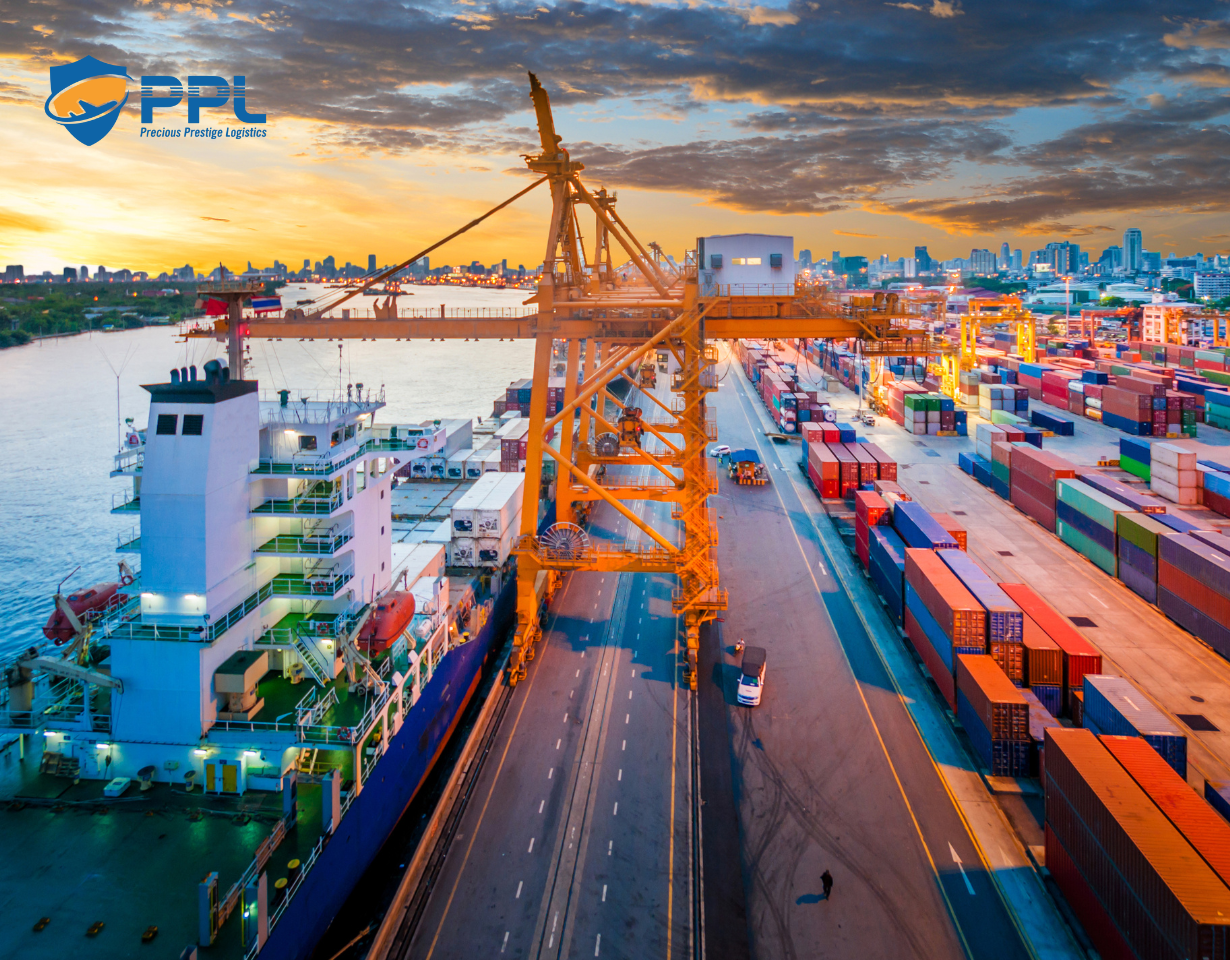 Dr. KC Chang, Asia Pacific Regional Director for Customs Procedures (GEODIS), said that the post-Covid-19 impact caused many logistics companies around the world to reduce orders, and a lot of workers in the industry left the city returning home makes it difficult to recruit.
In some countries, a wave of workers, truck drivers, or railway workers protesting for union rights has plagued the industry. In addition, the capacity of many logistics enterprises is still weak, leading to many cases of parcels arriving but lacking papers, bills of lading, contracts, or packing lists.
"A lot of cases require a contract, especially a high-value container because it plays a role in tax declaration, if the value of goods is falsely declared, the customs will also keep it. Or full papers but inaccurate information like a package of components in the information and communication industry to make chips must be declared in great detail. There are some cases of late payment due to unreasonable tax calculation, causing the enterprise's packages to be held," said Dr. KC Chang said.
In Vietnam, the potential commodity market is for European and American partners, but due to the remote geographical distance, the problem of transportation costs is still a headache for exporters. Meanwhile, the transport game is still mainly in the hands of foreign logistics enterprises (accounting for 10% of the volume but accounting for 70% of the market share).
The fact that foreign players hold a large share of the transportation market makes domestic enterprises under pressure. Remember, during the pandemic, exporters had to "call for help" many times because international shipping lines continuously increased freight rates, even increasing suddenly, causing many businesses to "return to their hands". As for domestic transport enterprises, when the capacity is not strong enough, they are forced to give up the playing field to foreign competitors.
Efforts to "win the flag" at home
However, the bright spot in recent years is that a number of domestic logistics enterprises have risen strongly, becoming the "leading cranes" in the transportation field, able to compete fairly with foreign giants. country.
Ms. Vo Thi Phuong Lan, Vice President of Ho Chi Minh City Logistics Association, General Director of My A Freight Forwarding Joint Stock Company, said that it is important for logistics businesses to find transport solutions such as: How to save costs.
For example, entering the port of Chicago or Huston (USA), in addition to the usual route from Vietnam to the port of Los Angeles (USA), you can use another route to book a ship from Vietnam to Vancouver Canada, and use the sow route to Chicago. Or there are other routes with a longer time, cheaper cost...
According to Ms. Lan, there are currently 3 routes to bring Vietnamese goods to domestic ports in the US. In Vietnam, Vietnamese logistics enterprises have enough experience to do all the paperwork for this route and have solutions to help exporters save up to 20-25% of costs compared to delivery methods traditional.
"Many times, importers and exporters think that Vietnamese logistics enterprises cannot do it, but many Vietnamese logistics enterprises have been granted FMC licenses by the US and were issued direct bills of lading, declaring AMS directly to their customers. all goods imported and exported to the US, making FDA records for food businesses…; Logistics businesses have applied information technology, which can provide solutions to minimize logistics costs to support businesses," said Ms. Phuong Lan.
With 18 offices nationwide and 150 close global partners, Dolphin Sea Air Services Corporation also said that the fast and accurate "finding and creating hubs" as well as connecting the "hubs" of logistics companies will be maximized the cost advantage for exporters.
"As a domestic logistics enterprise, we understand and always give affection and incentives to Vietnamese brands. Our team of consultants will offer the most optimal transportation plan for customers to reduce costs while ensuring import and export time", said Mr. Tran Dang Nam, Chairman and General Director of Dolphin Sea Air. Services Corporation emphasized.
Recently, the Ministry of Transport approved the project to develop Vietnam's shipping fleet. The project's goal is that by 2030, the Vietnamese fleet will take on 20% of the import and export market share. This will lay a solid foundation for the exploitation of long-distance transport in the near future.
Comments